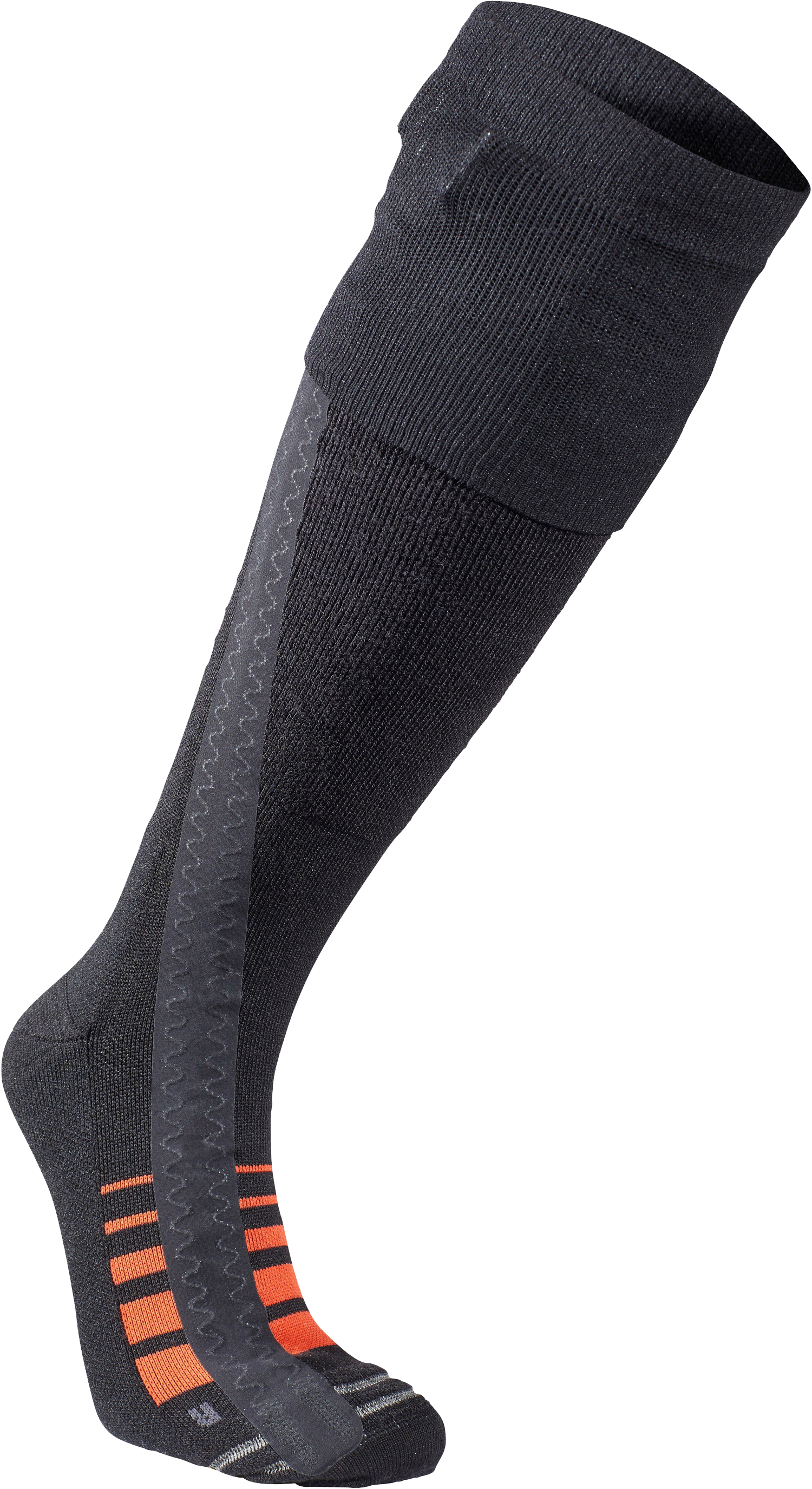 Seger Heated Mid Socks + Powerpack
---
When outdoor adventures are met with below-zero temperatures, your feet require the added protection and warmth to brace the cold. Whether touring through heavy snow or skiing down the slopes, the Seger Heated socks provide heat around the toe zone via a covered battery pac. . .
Read More >
Free shipping on orders over 99.99$. We'll have your order on its way within 48 hours!
Rethinking it? You've got 30 days to send it back, but we're pretty sure you'll keep it! Check out our return policy for more details.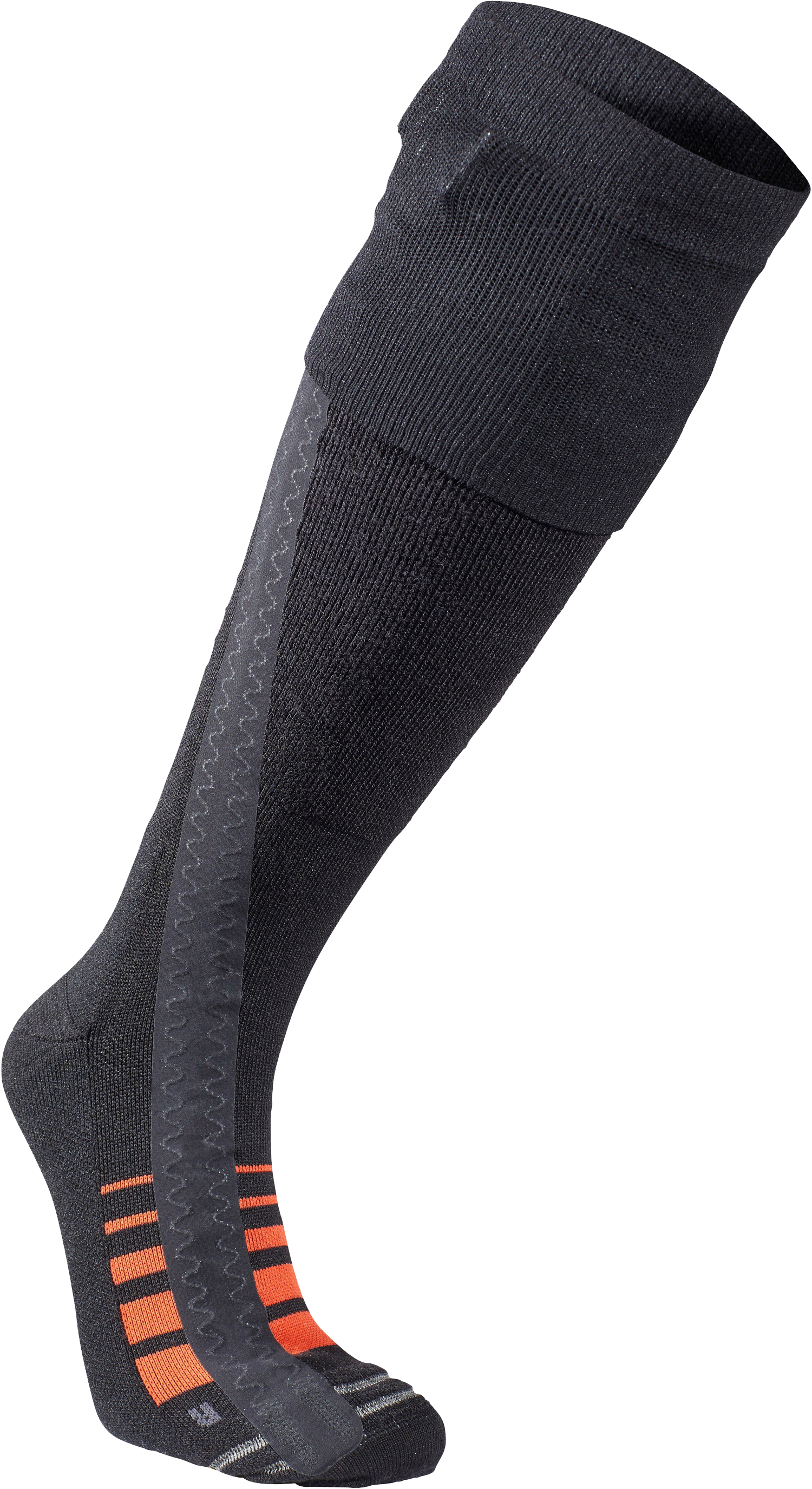 14H
Up to 14 hours of battery life.
Seger Socks: Advanced heating for adventures.
Materials
66% Recycled Polyamid
28% Merino Wool
3% Lycra
3% Conductive Materials
Activities
Ski
Snowboard
Ski Touring
Everyday Winter Activities
Sustainability Information
The sock is crafted in a Swedish, fossil-free factory powered entirely by certified wind energy and made of mulesing-free Merino wool and RecoNylon/Polyamides (Reco 100% recycled nylon from industrial textile waste). This method of polyamide production conserves resources, reducing water, chemical, and electricity usage by an average of 89% compared to conventional polyamide production.
Mobile App Features
The app ensures a specific heating duration: simply input the desired heating time, and it'll adjust to the optimal power output, making certain the battery doesn't run out prematurely. Need immediate warmth? The heat boost grants a potent 5-minute warmth surge, ideal for those cold shoes. Moreover, an innovative motion control feature dynamically adjusts heat based on activity: it ramps up warmth during moments of stillness and scales it back when in motion.
This product has no reviews yet.